Super Cup Stock Car Series Action
_________________________________________________________
IMPORTANT BULLETIN
The 2021 Super Cup Stock Car Series Rule Book and registration forms are now available via the link in the upper left section of the web site. Any revisions or items in which special notice should be taken are indicated in bold text.
Over the next six weeks, any drivers or teams with the intent to compete in 2021 in some capacity are asked to please take urgent consideration into filling out, at the least, the driver registration form and sending with minimum annual payment of $125 ($175 for those that wish to pay the owner/driver combined fee) to the address (which has changed compared to past years) provided in the form. Any remaining fees can be paid closer to the start of the racing season. Anyone who already submitted their registration and payment for 2020 does not need to resubmit.
In early-mid September, only information received will be utilized to work on scheduling and securing dates at facilities with preference toward locations within a reasonable distance for those who have registered and paid. The goal is to have a finalized 2021 schedule by October. In addition, inclusion in driver rosters, press releases, and social media promotions will shift solely toward registered drivers and teams at that time.
_________________________________________________________
RACE DIRECTOR WANTED - The Super Cup Stock Car Series is actively seeking a reliable, knowledgeable, decisive, and enthusiastic individual to join the tight-knit but growing short track racing community for the 2021 season!

Anyone interested in applying should please contact Joe Schmaling at JoeSCSCS@gmail.com with your qualifications and arrange time to speak over the phone in more detail. Prior experience is necessary and serious inquiries only are requested.
_________________________________________________________
Super Cup Stock Car Series Shifts Focus toward a Banner 2021 Effort
Statesville, North Carolina (July 14, 2020) – Often when weighing options in life, a realization becomes evident where a decision has to be made that is not necessarily going to fully satisfy everyone.
The Super Cup Stock Car Series entered 2020 with an immense amount of momentum and perhaps its most balanced schedule yet. Unfortunately, right off the bat the first one-third of that slate was wiped out due to health restrictions which temporarily limited facilities set to host the series from operating altogether.
Setting forth toward the summer months, tracks began to reopen on their own terms in accordance with local guidelines. Nevertheless, as a touring series with a vast footprint, constant considerations have been required in the process of salvaging a championship season. Therefore, a month-by-month approach was initially taken.
_________________________________________________________
SCSCS Cancels Month of July Races
Statesville, North Carolina (June 26, 2020) – Taking risks is something that racers do each time they strap into a racecar, in which there are safety devices in place to minimize these dangers. Taking risks without proper equipment in everyday life when there are very few solutions available to mitigate that risk can be dangerous.
While various entertainment venues and organizations have almost no choice but to make their own immediate considerations in order to keep their doors open, the Super Cup Stock Car Series has elected to utilize their flexibility to take a more gradual path. As a result, the difficult but sensible conclusion to cancel participation from July events at Pennsylvania's Jennerstown Speedway and Indiana's Salem Speedway amid the ongoing pandemic has been made.
_________________________________________________________
2019's First-Time Top 10 Points Finishers Utilizing Extra Time to Up Their Game for 2020
Statesville, North Carolina (May 31, 2020) – At the conclusion of 2019, a half dozen drivers were celebrated for their inaugural entrance into the final top 10 in the Super Cup Stock Car Series standings. Five of them have already committed to the season-opening event at Jennerstown Speedway Complex and Campground on Saturday, July 11 and will for certain be set to improve upon those marks in 2020.
_________________________________________________________
Trio of Drivers Looking to Redeem Further Success in 2020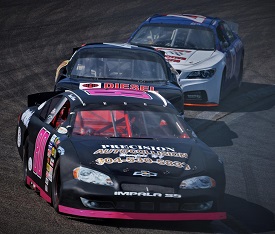 Statesville, North Carolina (May 10, 2020) – Any competitor's career features its share of peaks and valleys over the years. Three particular drivers from as many different states had a rough go of it in 2019 compared to past seasons and truly believe they have not yet reached the pinnacle when it comes to Super Cup Stock Car Series success. 2020 will allow for a clean slate as each get set to make a return to the top 10 in the final standings that had been accomplished prior to last year.
Marc Jones saw a promising start to his sophomore season suddenly go up in smoke in a major way at only the fourth event of 2019. With the rod going right through the block and the timeline to acquire and install another motor a lengthy one, the Mocksville, North Carolina driver was forced to sit out the remainder of the campaign.
_________________________________________________________
Adjusted 2020 SCSCS Season Slated to Begin with Inaugural Indy Summer Nationals
Dominion Opener Canceled, Kingsport and Shenandoah Postponed Due to COVID-19 Pandemic
Statesville, North Carolina (April 27, 2020) – After multiple weeks of observation as a result of originally unforeseen circumstances, the Super Cup Stock Car Series has come to a decision regarding looking ahead at what remains a highly anticipated 2020 season.
In a previous bulletin posted on the series site and social media channels, competitors were already informed that it became evident the season opening event at Dominion Raceway on May 2nd would have to be canceled in accordance with CDC guidelines and travel-related recommendations in place and will not be rescheduled. A wait-and-see approach was agreed upon at that time as it relates to the remainder of upcoming scheduled events.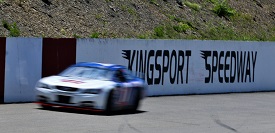 At this stage series officials have arrived at a conclusion for the near future. The SCSCS portion of May 15th's Friday night action at Kingsport Speedway has been postponed, possibly being rescheduled to a date later in the year. Fans in the Eastern Tennessee area are encouraged to follow track updates for when "The Concrete Jungle" resumes their local program.
In addition, the second annual Veterans Classic at Shenandoah Speedway has been placed on hold indefinitely due to the Virginia commonwealth's stay-at-home order expiring after the scheduled race date of June 6th.
_________________________________________________________
Two Businesses Add Their Names to Growing List of SCSCS Partners
Statesville, North Carolina (February 3, 2020) – The Super Cup Stock Car Series has been making an effort over the offseason to partner with businesses that can continue to assist in benefitting the racer through diverse aspects.
One item that has been increasingly communicated in recent time to teams is a mandatory requirement for a dedicated crew member, primarily the spotter, to have access for monitoring race control during a given race. To ease the process for some, during last month's Performance Racing Industry show in Indianapolis the SCSCS has teamed up with RACEceiver in an endeavor for competitors to obtain products for the 2020 season and beyond.
_________________________________________________________
SCSCS Carries On With Midwest Presence in 2020:
Midvale and Salem Dates Announced

Statesville, North Carolina (November 15, 2019) – Since its onset 12 years ago, the Super Cup Stock Car Series has steadily taken residence in a portion of the Midwest area of the United States at one point or another. The Buckeye State has the distinction of being the only state that has hosted at least one event every season. In 2019, the drivers and teams took the show a little further on the road, making their inaugural appearance in the Hoosier State.