_________________________________________________________
SCSCS Racers Ready for Return to Lonesome Pine
Statesville, North Carolina (August 17, 2023) – Six years – that is how long it has been since the most recent visit for the Super Cup Stock Car Series to the southwest corner of Virginia. Lonesome Pine Motorsports Park, acquired by Mark Ebert and the same Rusty Wallace Racing Experience staff that has operated Pulaski County Motorsports Park, is back on the schedule and drivers are eager to return there this Saturday.
Perhaps the driver that has patiently awaited another chance at going around the 3/8-mile oval the most is Ben Ebeling. It holds a special place in the Hickory, North Carolina resident's heart, claiming the first of 25 victories in his initial series start back in 2016. The win took place in a car fielded by Mike Potter, who was a favorite among the Coeburn, Virginia locals and unfortunately passed away over the off-season. Ebeling went on to win once again during the most recent visit in 2017, has three wins in 2023 thus far, and has not been out of the driver seat lately, last weekend taking part in a Champ Car Endurance Series event at the Virginia International Raceway road course circuit.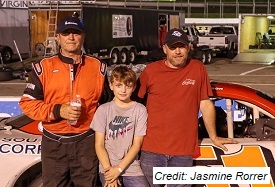 Current series point leader Harvey Harrison from Renick, West Virginia is another one excited for a comeback to Lonesome Pine. His first career SCSCS triumph also took place there when luck was on his side as the top two during that race in 2009 got together and were parked for the remainder of the night. He also earned a Pole Award in 2016, five bonus points that contributed toward capturing the championship that season.
Petersburg, West Virginia's Brent Nelson was absent from the last race at Dominion but will be in attendance on Saturday and has plentiful experience at Lonesome Pine. The three-time winner in 2023 has led laps in previous races there and has a best finish of third. Rounding out the Mountaineer State competitors to watch is Harvey Harrison's son Brian Harrison, who has charged through the field in the past at this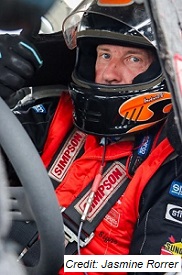 speedplant and is searching for his first SCSCS victory and first top five result at Lonesome Pine.
Bill Ashton from Uniontown, Pennsylvania currently sits second in this year's standings and has also competed at Lonesome Pine before, also looking to achieve his first top five outcome. The track's president Jeff Roark, from nearby Abingdon, Virginia, will get another crack at wheeling the Ashton Racing No. 57 after coming out of the box quickest in practice at Pulaski County last month.
Perhaps the one with the most momentum is Littlestown, Pennsylvania's Jason Schue, a winning car owner last time out at Dominion. The No. 3 is seeking its first top 10 at Lonesome Pine.
Grandstand gates will open at 5:00 p.m. with a pit party at 6:00 p.m, featuring legendary racer from the area Ronnie Thomas, and racing beginning at 7:00 p.m.
More information can be found on the Super Cup Stock Car Series official web site supercupstockcarseries.com with interactive updates throughout race day available on Facebook (search Super Cup Stock Car Series), Twitter (@SCSCSRacing), and Instagram (SCSCS_Racing).
_________________________________________________________