_________________________________________________________
Those Wishing to Seize Winner's Trophies Facing a New Challenge for 10th SCSCS Visit to Midvale Speedway
Statesville, North Carolina (May 12, 2021) – A vast majority of expected entrants for Saturday's Buckey Mowing / WTUZ 99.9 Radio Night at the Races presented by Swearingen Bat Company are no stranger to the Midvale Speedway premises. Be that as it may, every Super Cup Stock Car Series driver and team could be presented with a fresh puzzle to figure out ahead of and during the twin 50-lap races.

Only one month ago, facility owner John Chapman and staff with the dedicated help of their local partner Newton Asphalt laid down new pavement in each set of corners on the 3/10-mile oval. What that will mean for the five past Midvale winners as well as other contenders in the 3,300-pound, 600 horsepower stock cars remains to be seen.
Nevertheless, a few of them were asked about their thoughts and expectations going in. Kevin Kromer has two previous wins, including the inaugural SCSCS event back in 2011, on the property officially located in New Philadelphia, Ohio.
"We're going to have bullring short track racing, but you're probably going to get a lot more grip off the corners now," predicted the 2019 champion, who is looking to rebound from a bad break at Midvale that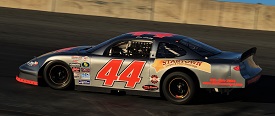 year as well as improve upon a best of fourth scored at the Dominion Raceway season opener two weeks ago. "I'll have to get my car to turn a little better, but I'm looking forward to Midvale. Maybe we can win one there."
The Walnutport, Pennsylvania driver's closest adversary on those winning occasions was Midland, Virginia's JJ Pack. The 2014 series champion, whose vehicle's Pontiac nose will certainly grab the eyes of many fans, has previously recorded two runner-ups and a pair of third place finishes, but is looking for his first win at the always being improved upon facility grounds.
"Probably the same short track racing," Pack echoed. "You know every time we're at Midvale it's just a different environment. Repaving it probably took the bumps out so it's going to be a little different when it comes to that. I'm hoping for more grip with the new pavement, but I guess we'll see when we get there."
While most may be pleased with the renewal of the aged surface in the turns, some are going to miss the character that it presented and their method toward navigating and compensating for it. Bob Schacht swept the night during the 2018 SCSCS

appearance and was one that playfully remarked about the prior homework now being out the window. The Mooresville, North Carolina driver continues to anticipate a return to the track located only 30 miles south of the Pro Football Hall of Fame in Canton.
"I'm going to go back there with pretty much the same setup that I ran there the last time even though the bumps are gone pretty much now," Schacht indicated. "Because they paved the corners it could be a one-groove racetrack so we're just going to have to get it on the bottom the best we can."
Midvale Speedway officials have taken matters into their own hands to begin the season already by requiring competitors to run a higher line throughout select practice sessions in order for another lane to take some rubber. The local classes have witnessed side by side racing during the opening weeks, which should be an indicator that the faster or better handling SCSCS cars will be able to muscle their way toward the front.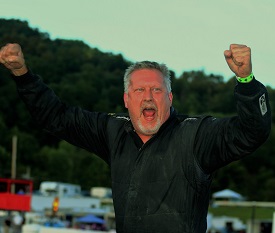 Freeport, New York's Ron Langdon was another that shared in Schacht's observations. His only SCSCS win to-date came at the most recent Midvale event in August 2019 and will be eager to catch up during this year's springtime running after being unable to make it to the season opening Dominion race.
Joining Langdon as drivers making their 2021 debut are father and son Harvey and Brian Harrison.
While neither Renick, West Virginia residents have won before at the site of what will be the series' 10th visit, both have come very close on multiple occasions. Dusty Silvers also will potentially make his long-awaited series debut from Tennessee under tutelage from another 2019 winner at the track Mike Potter.
Quite a few racers will be making their Midvale SCSCS debut on Saturday, most notably Ben Ebeling. Born and raised in Ohio, he has not driven a racecar in the Buckeye State since 1999 when he ran a Street Stock at Lorain County Speedway not far from Cleveland. The three-time Southern Division champion and winner of the second race at Dominion a couple weeks back does have a base of knowledge upon assisting as a crew member on previous occasions.
"We're going to have to figure it out," said Ebeling, who shouldn't be counted out as he has historically won SCSCS races at three previous tracks upon taking a green flag for the first time. "I've helped Jon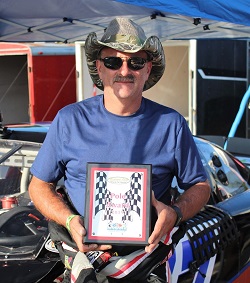 (Kerley) up there and (Mike) Potter and Stephen (Cox) but I haven't turned a lap up there. We'll kind of do some studying and luckily we don't have anything to fix on the car and we can spend the time making it faster."
Jan Markowski, a home state driver from Seven Hills, is another driver who has some information and memories to fall back on. Although he is only making a second SCSCS appearance ever behind the wheel, as part of his 50 years of racing experience has been competition at Midvale dating back multiple decades and as recent as 2020 in the CRS Truck Series. West Virginians Samatha Rohrbaugh and Jason Kitzmiller can receive feedback from their teammate Larry Berg, who was the 2015 series winner at the speedway.
Rounding out the past racers who have tasted victory at Midvale, 2016 winner Brent Nelson from Petersburg, West Virginia is looking for his first trophy since 2018. West Mifflin, Pennsylvania's Lauren Butler finished fifth at the facility, which competitors will see some additional enhancements in the pit area as well, during her 2019 Rookie of the Year season and will certainly be a challenger for the top spot. Bill Ashton and Larry Wilcox each have achieved top 10 results in the past and will look to further improve on that.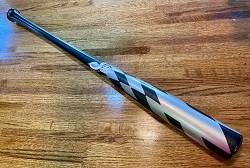 In addition to the traditionally unique trophies that the series hands out, Swearingen Bat Company out of nearby Toronto, Ohio will be presenting specially-finished premier baseball bats that will ultimately have the race winner's name engraved in each.
Grandstand gates open at 2:30 p.m. on Saturday with qualifying occurring at 3:30 p.m. An autograph session in the grandstands will take place immediately following qualifying with racing, including the SCSCS Twin 50-lap races, slated to begin at 5:30 p.m. Race teams have the option to practice on Friday evening from 4 p.m. until 8 p.m., preceding the regular scheduled practice sessions on race day commencing at 12:30 p.m.
More information can be found on the Super Cup Stock Car Series official web site supercupstockcarseries.com with interactive updates throughout race day available on Facebook (search Super Cup Stock Car Series), Twitter (@SCSCSRacing), and Instagram (SCSCS_Racing).
_________________________________________________________