_________________________________________________________
Keystone 150 at UMI Motorsports Park and Jennerstown Speedway Complex Announced
Statesville, North Carolina (January 17, 2021) – Father's Day weekend in 2021 will be filled with two evenings of Super Cup Stock Car Series battles in Pennsylvania's mountains. The Keystone 150 at UMI Motorsports Park and Jennerstown Speedway Complex will take place on Friday, June 18 and Saturday, June 19.
The first leg of 75-lap feature racing will mark the return of the SCSCS after a six-year absence at the Clearfield, Pennsylvania facility, which has formerly operated under the names CNB Raceway Park, Central Pennsylvania Speedway, and Clearfield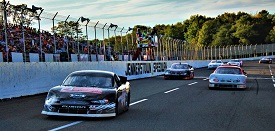 Mountain Speedway, as circle track excitement becomes a reality at the big 1/2-mile for the first time since 2015.
"We know the local community has been eager to see asphalt cars hit the track at Clearfield once again and the time is finally right," Ryan Kirkwood, President of UMI Motorsports Park and UMI Performance Inc., an industry leading suspension components manufacturer, remarked. "It is great to have both speedways working together and it will only benefit both of us along with the fans. We're hoping to see this as an annual event in Pennsylvania and we're very excited about it."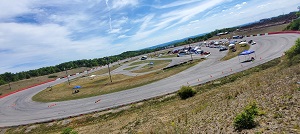 Friday will be a one-of-a-kind experience for those choosing to attend the entire day. The evening of SCSCS entertainment will be part of UMI's all new TeamCross weekend event festivities that are scheduled from Thursday through Saturday. It is one of few, if any, instances in which both Autocross and short track racing disciplines are hosted at a motorsports venue and share portions of the same track layout successively in a single day.
The 3,300-pound, 600 horsepower mean machines will then make the less than 90-mile journey over to the Laurel Highlands region for the first of three summertime visits this year. Saturday's main event will also be 75 laps in length, the longest SCSCS race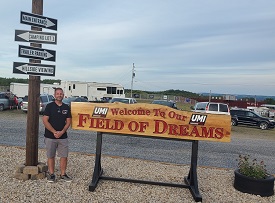 distance at the Jennerstown 1/2-mile oval since their inaugural appearances in 2014. Five of the track's weekly divisions, including Late Models and the recently reintroduced Pro Stock class, will additionally be in action.
"We are excited to add an additional Super Cup Stock Car Series race to our schedule along with the opportunity to work with management staff at UMI to co-promote these races," Bill Hribar, Jennerstown Speedway General Manager, noted. "We think the two shows, at two tracks, on consecutive days will attract more drivers from longer distances as they will get twice the amount of racing with the same travel expenses."
As part of the agreement between track management and series officials, common methods throughout the historic weekend will comprise the special format which sets it apart as a treat that fans will not want to miss. A pair of qualifying races will set the starting field on both nights, a fresh concept for the SCSCS.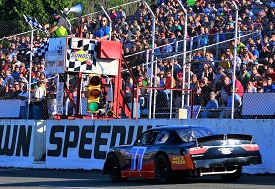 Added incentives or bonuses will be determined and announced for accomplishments such as winning these shorter distance preliminary competitions as well as the driver who has the best average finish between, or potentially wins each of, the main events.
More information and schedule regarding the upcoming two-night extravaganza will be made available as it is finalized and fans can visit umimotorsportspark.com, jennerstown.org and supercupstockcarseries.com for the details. Those interested in the season-long activities for the series and each track can also keep up on Facebook by searching Super Cup Stock Car Series, Jennerstown Speedway Complex LLC, and UMI Motorsports Park.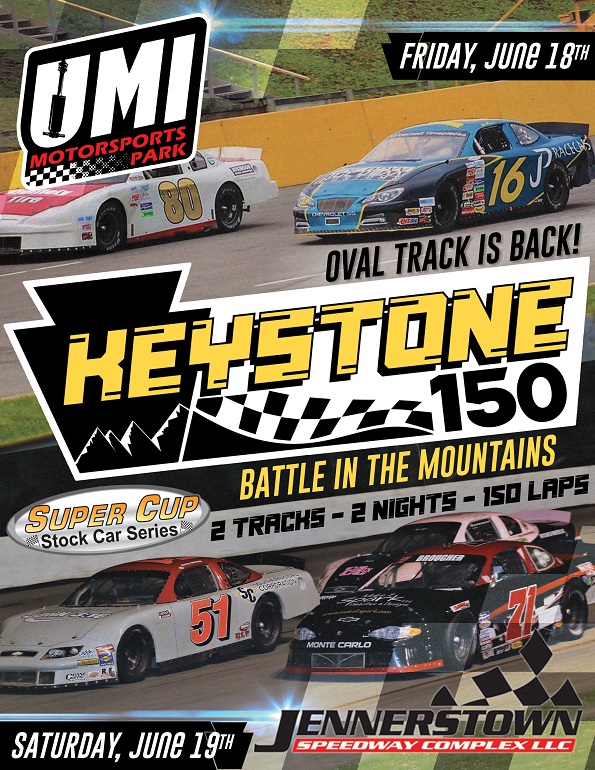 _________________________________________________________