_________________________________________________________
SCSCS Returns to MAVTV; Finale at Dominion Confirmed to Air
Statesville, North Carolina (March 22, 2021) – Ahead of the 2021 season moving into full swing, the Super Cup Stock Car Series is pleased to announce an agreement to showcase at least six races on the MAVTV Motorsports Network. The only television network in the United States dedicated exclusively to motorsports will be supporting and carrying on a relationship that dates back to 2016 with the series.
The grassroots touring series, formed in 2007 as an affordable alternative for drivers looking to compete on various short tracks east of the Mississippi River, has a new partner for the filming and production aspect of the shows that will be scheduled to premiere during the second half of the year. Pit Row TV will bring their professional creativity and approach to the broadcast format.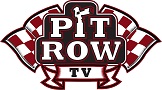 "We're energized by the addition of the Super Cup Stock Car Series to our production schedule for this year," Pit Row TV chief steward Tony Stevens stated. "The tour has a history of solid television shows on MAVTV and we are very appreciative to be approached and trusted by (series Director of Competition) Joe (Schmaling) and his staff to create the next season of content for the series and its television partner.
"There are so many stories to tell in the Super Cup pits, and we hope to bring some of those to fans while covering the on-track product during the events we broadcast this season."
One confirmed track that is on board to appear has consistently been a premier partner with the series in recent years. The SCSCS championship finale at Dominion Raceway will be one of the events that can be seen in more than 30-million households through 220 providers across cable, satellite, telco, and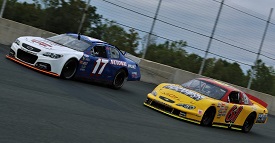 digital broadcast platforms. Not only are the staff and fans ecstatic about seeing their 4/10-mile Thornburg, Virginia facility on national television, but they're also excitedly looking forward to hearing the roar of 3,300 lb. 600hp stock cars as they once again host the season opening and closing events on May 1st and October 2nd, respectively.
"Dominion Raceway looks forward to the return of the Super Cup Stock Car Series after a year off due to the COVID-19 pandemic," the multi-use facility owner Steve Britt remarked. "The competition is great with really talented teams that race hard and have fun. Join us for some fantastic racing and don't forget the family. They will love it."
Additional races to be televised will be announced as soon as the details are finalized. Races airing on multiple occasions on the MAVTV Motorsports Network will furthermore be available on a variety of affiliated viewing platforms. Subscription-based motorsports streaming channel MAVTV Plus as well as MAVTV Select, which is a free 24/7 channel available on multiple Smart TV based services and apps featuring content including archived race events, will feature the SCSCS short track racing action as well.
Businesses will have the opportunity to integrate their brand as part of broadcasts in front of a national audience through various avenues. Abilities to sign on as a race sponsor or marketing partner are additionally available. Interested parties are encouraged to inquire with Joe Schmaling at JoeSCSCS@gmail.com as soon as possible to discuss possible options.
For more information and to learn more about the Super Cup Stock Car Series and MAVTV please visit supercupstockcarseries.com and mavtv.com.
_________________________________________________________