_________________________________________________________
SCSCS Cancels Month of July Races
Statesville, North Carolina (June 26, 2020) – Taking risks is something that racers do each time they strap into a racecar, in which there are safety devices in place to minimize these dangers. Taking risks without proper equipment in everyday life when there are very few solutions available to mitigate that risk can be dangerous.
While various entertainment venues and organizations have almost no choice but to make their own immediate considerations in order to keep their doors open, the Super Cup Stock Car Series has elected to utilize their flexibility to take a more gradual path. As a result, the difficult but sensible conclusion to cancel participation from July events at Pennsylvania's Jennerstown Speedway and Indiana's Salem Speedway amid the ongoing pandemic has been made.

"I decided not to travel at this time because of the spread of the virus and potential to bring it back to our area of the country and expose it to my wife, who is a chronic asthmatic," Joe Schmaling, SCSCS Director of Competition, shared. "It's better to be safe than sorry."
With a growing yet tight-knit group of competitors assembling from all over the country and partaking in what they purely enjoy, even a handful of noticeable individuals being absent would not feel the same. The health of not only the officials and drivers, but their key crew and family members of various ages and conditions come first.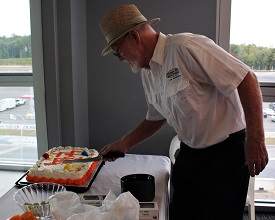 While attempts at coordinating and implementing revised guidelines and procedures have been researched in an increasing manner for the show to possibly go on, the amount of commitment was currently not ready to fulfill all the tasks that are necessary to be present on race day. The series encourages everyone to support the events that remain scheduled in which their partner tracks run, whether one chooses to attend in person or watch on the couch via live streaming options that are available.
Nevertheless, the SCSCS will be using this time to make an informed decision on when and how to resume. A month-by-month approach will be taken with the 2020 season opener intended at this moment for Midvale Speedway in Ohio on Saturday, August 8, the scheduled 10th consecutive year in which the series has visited the 3/10-mile oval. Following that, fans right now can still plan on seeing their favorite drivers at Jennerstown in conjunction with the NASCAR Modified Tour on Saturday, August 22.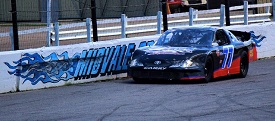 In the meantime, racers should begin pondering about their attendance at Midvale in anticipation that as of today the objective is to go racing. A competitor event registration form will be updated shortly following the Independence Day holiday where, as long as all systems remain a go, each team is expected to fully complete and must indicate tire needs and submit payment by two weeks prior to race day so that proper orders and arrangements can be handled in advance. Anyone with interest should relay questions or concerns to Schmaling by calling (828) 768-3589.
Continued updates will be forthcoming on the Super Cup Stock Car Series official web site www.supercupstockcarseries.com, Facebook (search Super Cup Stock Car Series), Twitter (@SCSCSRacing), and Instagram (SCSCS_Racing).
_________________________________________________________