_________________________________________________________
Trio of Drivers Looking to Redeem Further Success in 2020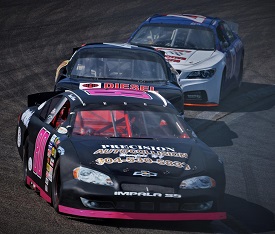 Statesville, North Carolina (May 10, 2020) – Any competitor's career features its share of peaks and valleys over the years. Three particular drivers from as many different states had a rough go of it in 2019 compared to past seasons and truly believe they have not yet reached the pinnacle when it comes to Super Cup Stock Car Series success. 2020 will allow for a clean slate as each get set to make a return to the top 10 in the final standings that had been accomplished prior to last year.
Marc Jones saw a promising start to his sophomore season suddenly go up in smoke in a major way at only the fourth event of 2019. With the rod going right through the block and the timeline to acquire and install another motor a lengthy one, the Mocksville, North Carolina driver was forced to sit out the remainder of the campaign.
"That was my last race for that year, so it's time to get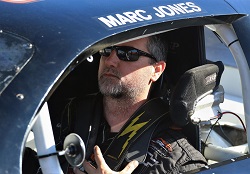 back out there," Jones mentioned during a recent appearance on one of his latest supporter's online show Nightmare's Ride, referring to his latest start at Kingsport Speedway last June. "(Crew Chief) Brian (Nutter) had the setup going on that car when the motor went poof. I was starting to get the feel and that was it. 2020 we'll be good though."
Jones certainly was showing improvement from the get go with a different vehicle than he drove to one top five and six top 10s en route to sixth in points during his rookie season in 2018. He had qualified within the top six on three occasions to start off 2019, the first times in his series career, and already matched a best fifth place finish with three additional top 10 results going into the seventh and what turned out to be final race of the year.
The momentum he had going as well as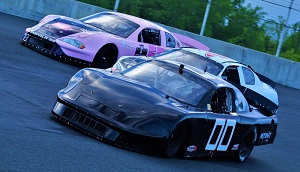 potentially getting a second car prepared to collect additional data has Jones committed for a positive 2020, a long way from an original introduction to get his feet wet.
"I basically rented a car to see if I liked the series and all that, and it was fun," Jones, a past champion over-the-wall crew member in NASCAR, explained about his entrance into the SCSCS driver seat during a non-points event at the conclusion of 2017. "After that, for the next year I got a car, a motor, and put everything together, and that's what I wanted to do."
Brent Nelson has been a household name to SCSCS fans for close to a decade now. They have become accustomed to him being a frontrunner, finishing either second or third in the final points for five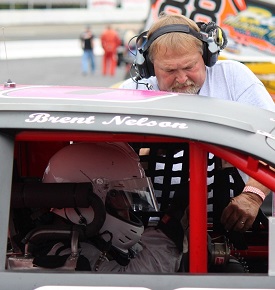 consecutive years. 2019's fortune was different almost from the beginning, and not in a good direction.
After a hard hit at the season opening event at Dominion Raceway, the Petersburg, West Virginia resident decided to regroup, breaking a string of 57 starts in a row dating back to 2011. He prepared a completely different chassis with promising results at his home track of Shenandoah Speedway, but the gremlins returned. Despite constant preparation, issues under the hood sidelined him from a vast majority of the remaining races.
"That's just the way it goes," Nelson concluded, then beginning to relate the year of getting hit in every direction to a past series of seasons he ran locally at the former Old Dominion Speedway. "2000 we went down the same road and the following year came out on top."
Nelson, who normally has the i's dotted and t's crossed a couple months in advance of the season kickoff, is surely glad to have some extra time to work with this year. He has put forth a full-fledged rebuilding effort after purchasing a new primary car over the offseason to go with the one he ran the latter part of last year.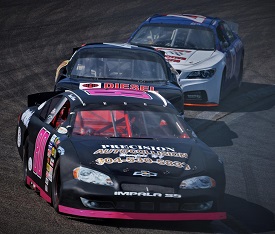 "We are completely disassembling and going through everything," Nelson indicated. "Going through to check the balance, get the car fitted with motor mounts, and then put a motor back together so we can come out of the box and be somewhat where we were. There is not one part that we have not touched."
Nelson is a firm believer that races are won in the shop rather than thrashing at the track, and he has proven that on eight occasions in victory lane. He also ranks third all-time in most top five and top 10 finishes. Nevertheless, a good amount of the extra time before the start of this season has been spent to help out the community through his job during the week as the Director of Facilities and Maintenance for Grant County Schools.
"We've implemented primarily a feeding program, and we're actually up to about 13,000 meals weekly that we're doing now," Nelson noted. "It's very overwhelming, but we're glad that we can do this part. The kids in the community – they need it. To get them all distributed to 19 different locations around the county to allow students to come and pick the meals and stuff up, it's something we've never experienced before."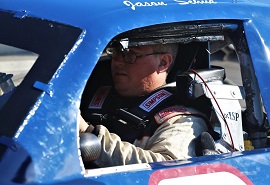 Jason Schue's statistics for 2019 were actually some of the best over a four-year SCSCS career, but health concerns kept him out of the seat for half the season. He still achieved seven top 10 finishes to go with the 11 he had before and earned the Car Owner of the Year award. Despite not always being behind the wheel, he lent his car to a few drivers throughout the year who ran into problems with their rides in order for them to stay in the points race.
"It was just one of those years, being under the weather health-wise," the Littlestown, Pennsylvania driver said. "I hope 2020 is better."
Schue will be searching to get back into the top 10 in points much like his 2016 and 2018 season, but has his goals set to improve altogether. To do that, his car was updated and motor freshened over the winter and spring months and he has been actively seeking the knowledge of experienced drivers for advice. One of the individuals he has sought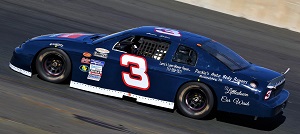 feedback from is 2014 SCSCS champion JJ Pack.
"I completely redid Jason's car, from the clip and on that thing was completely out of whack," Pack, the 2019 Sportsman of the Year, described. "It was kind of nice to be able to bring him back to where he belongs. Now he's in the ballpark so we will be able to test with him and get him where he needs to be."
"It's all about who you've got behind you," Schue added. "I'm ready to learn and mind my Ps and Qs. I'm excited for Lucas Oil Raceway (slated to kick off the 2020 season with the Inaugural Indy Summer Nationals) and Salem (a track he did not get the chance to visit in 2019), those are the ones I'm looking forward to."
Further updates will be forthcoming on the Super Cup Stock Car Series official web site www.supercupstockcarseries.com, Facebook (search Super Cup Stock Car Series), Twitter (@SCSCSRacing), and Instagram (SCSCS_Racing).
_________________________________________________________