_________________________________________________________
Midvale Returns to Familiar Weekend on 2019 Super Cup Stock Car Series Schedule
Midvale, Ohio (February 12, 2019) – The facility carrying the longest running presence on the Super Cup Stock Car Series schedule is back in 2019 for its ninth consecutive appearance. After enjoying an early June date for three seasons, a familiar weekend in the second half of summer returns as the date for Midvale Speedway this year.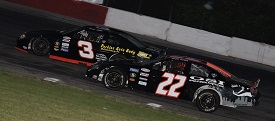 The fast 3/10-mile bullring will host the competitors and their 3,300 pound, 600 horsepower machines on Saturday, August 10th. Some unforgettable on-track battles were waged back when events have been held in that month, with series veteran Kevin Kromer ending the night in victory lane twice.
The small Ohio town of fewer than 750 for which the property is named may not be on the radar of many outside the immediate area; however, the premier track in which John and Kelley Chapman entered into ownership at the start of 2018 is in the midst of a region known for a multitude of activity. Families can add to their experience during a night at the races by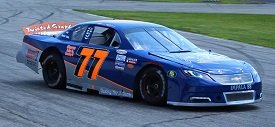 potentially making their visit a weekend getaway.
The facility's location actually lies at the boundary of the larger city of New Philadelphia, a quick half hour drive south of the Pro Football Hall of Fame in Canton, is less than 90 miles from Pittsburgh, Pennsylvania, and a short trip from a handful of state and national parks.
Any businesses or individuals interested in partnering for this event are encouraged to inquire with Midvale Speedway at speedwaymidvale@gmail.com and SCSCS Director of Competition Joe Schmaling at JoeSCSCS@gmail.com.

Further precise information regarding the complete 2019 schedule and its format for races and points as well as added offers and chances for fan, driver, and team participation will be released very soon.
In the meantime, fans can stay updated with a variety of developing news at www.supercupstockcarseries.com and www.midvalespeedway.com. Be sure to stop by Facebook (search Super Cup Stock Car Series and Midvale Speedway), Twitter (@SCSCSRacing and @SpeedwayMidvale), and Instagram (SCSCS_Racing) for more information that becomes available.
_________________________________________________________