_________________________________________________________
2016 First-Timers Plan to Continue Momentum into 2017
Mount Joy, Pennsylvania (February 16, 2017) – Three drivers concluded the 2016 Super Cup Stock Car Series with their first ever top 10 points finish. With a few months behind them to reflect on their results, each now have their sights set to learn from and improve toward 2017.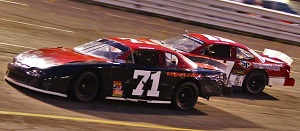 Trent Gossar's 2016 season saw some career highs as well as some race weekend lows that took him out of contention for the overall championship. Best finishes of third at Columbus Motor Speedway and second at Lonesome Pine Raceway garnered the Markleville, Indiana driver the rookie of the year award.
"I think it was a pretty good season overall," Gossar recapped. "We ran into a few problems, but I was happy with it."
The Markleville, Indiana 23-year-old drives the No. 71 Gossar's Towing Chevrolet for Don Gnat. The successful owner in the series for multiple years with various drivers has upgraded equipment and expanded his operation over the offseason, which gives Gossar added confidence going into the new year.
"The plan is to win the championship, but we'll have to see how it goes," Gossar said. "If we have no bad luck and stay in the top five, we'll have a good shot."
After coming close on a couple occasions in 2016, another item on the wish list is a race victory. Nevertheless, Gossar knows from his experience prior to SCSCS and the tough competition in the series that it could be a difficult task.
"It takes time to get that first win," Gossar continued. "They don't come easily."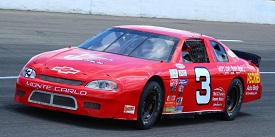 Jason Schue completed his first full season with a seventh place finish in points. The Littlestown, Pennsylvania racer is already prepared to make another go of it this year after keeping his No. 3 Farmer's Union Co-Op Chevrolet in one piece most of the season.
"Not a whole lot to it," Schue recently commented about his car, which will have a noticeable change from red to black livery in 2017. "Just fresh paint and it's ready to go."
The 2016 sportsman of the year award recipient has passed some of the time during the winter months pitching in with a former SCSCS championship team. Peck Motorsports and 2013 champion Todd Peck will be making their second Daytona International Speedway start in the NASCAR Camping World Truck Series this month.
"I've been helping out in the shop getting the Truck ready," Schue explained regarding the work that takes place in the Glenville, Pennsylvania shop. "Went down south to pick the truck up for them in North Carolina; doing some part errands for them the last few weeks."
While most of the work involved varies from what takes place in the SCSCS garage, Schue feels that some of it helps him stay fresh away from the track and hopes it translates to improving on a best career seventh place finish at Columbus and maybe a couple top five finishes.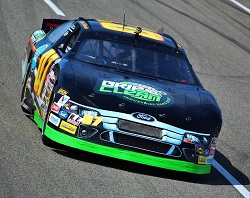 Brian Kaltreider rounded out the top 10 in the final standings after a rather up and down year. It all started with the season opening event at Midvale Speedway, which was rescheduled due to rain from May to the day after an ARCA race with the same car at Pocono Raceway in early June. Being his first year back on short tracks after many spent on superspeedways, the Orangeville, Pennsylvania driver knows that there were several lessons learned in 2016.
"The way the car handles, shocks, setups, and gearing; I was stubborn in doing some things I was told not to," Kaltreider joked. "You've got to start somewhere and it was a learning curve, but we had a lot of fun doing it."
After initial visits to most of the tracks, Kaltreider looks forward to returning with added notes and feedback. A ninth place finish at Lonesome Pine in his No. 07 Grip Clean Ford gives the team goals to strive for in 2017.
"One thing that I learned that we've been able to take back is that the springs and brake system we ran was not quite right for these short tracks," Kaltreider added. "That's all been upgraded, and we'll work on finishing races."
Even on the bad days, Kaltreider remained impressed with the hospitality in which the series as well as tracks offered.
"2016 was one of the best years being at these facilities when it comes to camaraderie and feeling welcome."
To learn more about the Super Cup Stock Car Series and its partners, please visit www.supercupstockcarseries.com or follow along on Facebook and Twitter.
_________________________________________________________