_________________________________________________________

MAVTV/LucasOilRacingTV to Air SCSCS Stock Cars in 2016

Corona, CA (January 27, 2016): MAVTV and Lucas Oil's newly launched worldwide app, LucasOilRacingTV, is expanding coverage of Stock Car racing in 2016 with the addition of six Super Cup Stock Car Series (SCSCS) events. SCSCS is a reformulation of the old Late Model Hooters Cup Series that made a 2008 format change. Now in its 9th season, SCSCS teams campaign steel-bodied, 600hp, V8 Chevrolets and Fords on quarter and half-mile asphalt tracks across the Midwest.
MAVTV coverage includes the SCSCS series opener from Columbus Motor Speedway in Columbus, OH, on Saturday, June 18; followed by a doubleheader (Rounds 2 & 3) on July 9 from Jennerstown Speedway in Jennerstown, PA, before revisiting Jennerstown Speedway on August 27 (Rounds 4 & 5). The SCSCS season points finale will be held at Motordrome Speedway in Smithton, PA, on Saturday, September 17. Each MAVTV/SCSCS show will be 30 minutes long, air dates and times will be announced at a later date.
"I am excited to be part of the MAVTV family in 2016," said Joe Schmaling, SCSCS Director of Competition. "SCSCS is 'Racin' the Way It Used to Be.' We put on a great show for the fans and we know TV viewers are going to love it."
For more information, visit www.supercupstockcarseries.com
Each telecast will be produced by Sopwith Motorsports Television Productions of Indianapolis.
"Bringing entertainment such as SCSCS to grass roots racing fans is what we are all about," said Jason Patison, Program Director of MAVTV/LucasOilRacingTV. "Stock cars in all their forms have continued to evolve through the years, but SCSCS is pure, affordable, old-school racing and they put on a thrilling show every time."
With programming such as the Lucas Oil Chili Bowl, Lucas Oil Drag Boats, Lucas Oil Off Road Racing, Late Model Dirt, Lucas Oil Modified, Lucas Oil Pro Motocross, the FIA World Rally Championship and Pirelli World Challenge, MAVTV has become the go to place for motorsports fans. MAVTV is currently available on DirectTV, Comcast, Google Fiber, Time Warner Cable, Verizon and Charter, along with many others. For more information, visit www.mavtv.com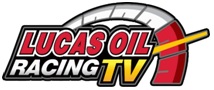 Lucas Oil Racing TV was launched through its website, www.LucasOilRacing.TV, on January 1, 2016. The Chili Bowl broadcast was the first live offering to racing fans worldwide. The app is in the process of rolling out on smartphones, tablets, and smart TVs. It is currently in development for Amazon Fire TV, Amazon Kindle Fire tablets, Android TV, Android Tablets, Apple iPads and Roku. Subscriptions are $4.99 per month with a one-year agreement, or $6.99 per month for a pay-as-you-go plan. Sign-ups are available now on www.lucasoil.com
For information, news, 2016 rulebook, competitor information, and more about getting involved with the Super Cup Stock Car Series head over to www.supercupstockcarseries.com, official Facebook page (www.facebook.com/SCSCSRacing), and on Twitter @SCSCSRacing.
_________________________________________________________