_________________________________________________________
SCSCS to Decide 2016 Champion as Part of Motordrome Fall Classic Weekend
Mount Joy, Pennsylvania (December 28, 2015) – For the third time in Super Cup Stock Car Series history, the final points race of the season will take place at Motordrome Speedway. The 2016 event is scheduled to be a part of the ˝-mile's third annual Fall Classic on Saturday, September 17th, which will conclude the Smithton, Pennsylvania facility's season of weekly racing as well.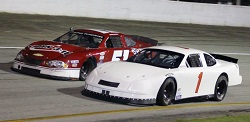 "The SCSCS was one of the most exciting and competitive events that we had in 2015 and we are thrilled to be able to add to the excitement of the season ending Fall Classic and provide our fans with a great way to end the race season," Todd Melfi, owner and president of Motordrome Speedway, said.
The most recent time that the series ended their regular season at the track, less than an hour southeast of Pittsburgh, was in 2013. Series regular Brent Nelson won his first career race and Todd Peck, a current competitor in the NASCAR Camping World Truck Series, took home the championship.
After a thrilling race and conclusion during their last visit in July 2015 the track staff is enthused about hosting the series for 2016, especially with additional announcements on the horizon.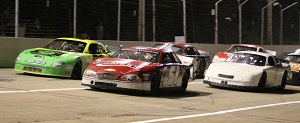 "The pending television package that the SCSCS is working on only adds to the visibility and exposure for competitors in the series, many of which reside in or around Motordrome Speedway, or have raced at the track in the past," Melfi added.
Series and Motordrome officials are also looking into potentially scheduling a second date earlier in the year at the track that the series has visited a total of seven times.
The month following the Motordrome points finale will be a special event and 2016 Awards Banquet at the historic Rockingham Speedway on Saturday, October 15th. More information about this upcoming event as well as the television package will be provided at a press conference to be held at the North Carolina track in January. In addition, ongoing news and series information are available at www.supercupstockcarseries.com, official Facebook page (www.facebook.com/SCSCSRacing), and on Twitter @SCSCSRacing.
_________________________________________________________