_________________________________________________________
Thrilling Twin Features to Decide 2015 Super Cup Champion at Jennerstown
Jonesborough, Tennessee (August 17, 2015) – It all comes down to Martella's Night at the Races presented by Mignogna Collision Center. A new Super Cup Stock Car Series champion will be determined in the first 2015 appearance at Pennsylvania's Jennerstown Speedway this Saturday.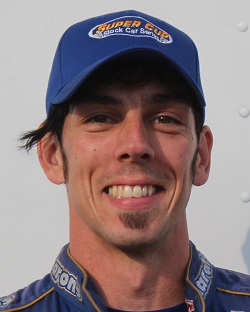 Things have gone in rookie Dan Bainey's favor so far this season; however, a 50 point lead does not necessarily mean he has the title locked up. A unique format of Twin 35 lap features that will each award points means the championship is far from over. In addition, this year's introduction of a driver's worst finish of the year being dropped from their season points total will add to the final calculations.
Unlike the last race at Midvale where he salvaged a second place finish in his first appearance there, the driver of the No. 00 DelGrosso Foods / Rock & Ruthless Tattoo Parlor Ford will be going into familiar territory this weekend.
"I want to win Jennerstown, so we are going to go at it in the first race and hopefully stay in the top three or four all night," Bainey, a fourth place finisher in his series debut at the track last year, said about his intentions for Saturday. "If we can do that, be around at the end of the first one, for the second one it's on for that one too. I can't wait to get back down to Jennerstown."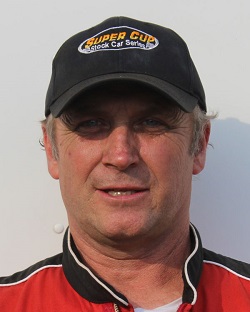 West Virginia's Harvey Harrison has been right there with Bainey all year long. The driver of the No. 51 Southern Coal Corporation Chevrolet has experienced a resurgent season after a couple that were filled with an assortment of mechanical issues. He brings optimism in his return to Jennerstown despite not even getting to see the green flag at last year's season finale.
"We know about what we need for Jennerstown, but the last couple times I went up there I've had some gremlins in the car that we couldn't seem to get worked out," Harrison explained. "We were really fast the last time out, got ready to line up on the track and my ignition had a short in it. Car wouldn't start and had to sit and watch the race. I'm looking forward to going back up there to see if I can put the 51 up front."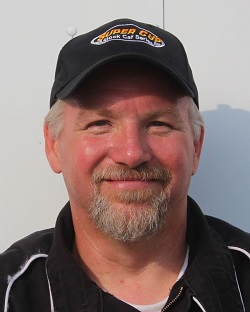 Perennial contender Brent Nelson also has an outside shot at the title, sitting 80 points out in third in his No. 80 Berg Construction / Atkinson Welding Chevrolet.
The winners in the 2015 season have combined for only a total of 11 career starts, which is sure to make those that have been around much longer like Harrison and Nelson as well as veteran drivers Brian Harrison, Kevin Kromer, and Lou Ansel even hungrier to break the recent streak of newcomers in victory lane.
Ansel had a career best top five run going last time out at Midvale before involvement in an altercation sidelined him for the night. Brian Harrison and Kromer have also repaired damage to their cars from the last race.
Some part time Super Cup racers will be there as well with nothing more than the goal to achieve a win to close the season. Larry Berg is the most recent series winner and certainly will be a contender once again. His grandson, 2014 Jennerstown winner Codie Rohrbaugh, is fresh off his first career top 10 finish in the NASCAR K&N Pro Series East and has assembled a racecar to compete alongside his 'pap'.
The unique twin 35 format is sure to present some interesting storylines as well. Although in the hunt for the championship, Harvey Harrison still has his focus on the task at hand for each race and what he would like to see happen.
"Twin 35s, that's going to be really interesting," Harrison said. "I don't really think about (the championship) a lot. I know that coming right down to the end of it if Dan and I were running side by side neither one of us would probably take each other out, but we would race each other extremely hard. He's a good driver and I think it would be cool if we finished the season side by side in a real close race, but we'll have to wait and see how it all shakes out."
The entire race day schedule and driver information is available at www.supercupstockcarseries.com while race day updates will be viewable at www.facebook.com/SCSCSRacing and on Twitter @SCSCSRacing.
_________________________________________________________