_________________________________________________________
Returning and Debuting Drivers Join June CNB Field for Two Opportunities at Success
Skyland, North Carolina (June 22, 2015) – Rain cancellations and schedule changes have opened the door for a special format this coming weekend when the Super Cup Stock Car Series returns to CNB Bank Raceway Park. The Window World 50/50 All Star Event will feature two 50 lap shootouts around the 5/8-mile oval each for 2015 championship points on Saturday night.
Series rookie Dan Bainey hopes to continue the momentum from his first career victory at the Clearfield, Pennsylvania track in May. Second place finisher last time out Harvey Harrison was a winner in 2009 when the series most recently had twin races. Perennial

championship contenders Brent Nelson, Brian Harrison, JJ Pack, and Kevin Kromer all will work to change the winning outcome and improve on their finishing result.
In addition to the series regulars there will be some different faces to keep an eye on. One of them, a former champion and a 2013 winner at CNB, will be quite familiar.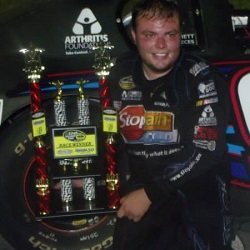 With the NASCAR Truck Series having the week off, Todd Peck and his crew have the ability to bring the Super Cup car back out. Their last appearance in June 2014 at CNB did not turn out the way they had hoped, but the Hanover, Pennsylvania driver still enjoys the track.
"We ran real well last year until we blew the whole thing apart," Peck said about their engine failure while leading early in their most recent start. "If we can pick up where we left off that would be great, but it won't be an easy task."
Peck cited that not having any laps on the new tire or on their returned motor could potentially leave them at a slight disadvantage. Although their motor came back when they were in the Midwest assisting another Truck Series team's effort, their intentions are to be ready for Saturday.
Despite being at the race track often this year, Peck has not been in the driver's seat during race conditions since Daytona in February. He attempted to qualify at Charlotte during the weekend of the May Super Cup race at CNB, but they missed making the field.
"We found out what was wrong in qualifying," Peck said. "All things considered it was disappointing, but it was good up until that point. I'm dying to get back into something."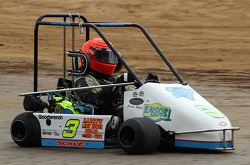 The Peck Motorsports group has been putting in more hours helping another driver get to the race track to make his Super Cup Stock Car Series debut. Much like a few successful SCSCS drivers in the past, Jason Schue brings wins and championships from a karting background to his first competitive foray in a full-bodied stock car. The Littlestown, Pennsylvania racer hopes that expertise and advice from Peck as well as some time spent in driving schools will lessen the learning curve.
"It's something I have always wanted to do and I'm excited for it," said Schue, who sold his karts to make his dream come true. "My main goal is to finish."
Schue will have some quality equipment under him. His car formerly belonged to NASCAR race winner Bobby Dotter during his driving days and was later transitioned to race in the Pro Cup series, while the motor came from current Truck Series competitor B.J. McLeod. The landscaper by day works six or seven days a week during peak times, but admitted that sometimes having fun is a must.
Included among the expected entries is Kyle Kromer, who is more than ready for his first start of the 2015 season. Denver, North Carolina's Larry Wilcox takes advantage of an off weekend as a mechanic in the NASCAR Xfinity Series to bring his car up to the Keystone state for a return to the series.
Grandstand and hillside seating will open at 4 p.m. Saturday with qualifying scheduled for 5 p.m. and the first 50 lap race set to go off at 6 p.m. Following the first feature there will be an invert for the second race, which will begin at approximately 7 p.m.
Full schedule and competitor information is available at www.supercupstockcarseries.com while race day updates will be viewable at www.facebook.com/SCSCSRacing and on Twitter @SCSCSRacing.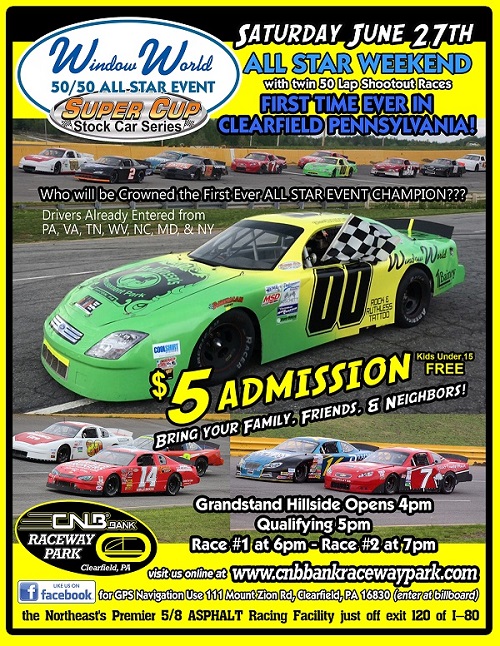 _________________________________________________________