_________________________________________________________
Mix of Newer Faces in Hopes of Adding to Super Cup Competition in 2015
Skyland, North Carolina (April 14, 2015) – The bulk of veterans have already committed to returning for another season, continuing a sturdy foundation in the Super Cup Stock Car Series. As an added bonus, fans will see a fresh look with several drivers announcing their intentions to join in on the fun starting with the upcoming season opener at CNB Bank Raceway Park in Clearfield, Pennsylvania.
Hometown driver Dan Bainey comes in with the goal of keeping up with the front runners and maybe putting a trophy on the shelf. Debuting at the end of last season with a strong fourth place finish gives him high hopes going into 2015.
"It helps with my confidence as a driver, since for 15 years I have always been the one wrenching on the cars," said Bainey.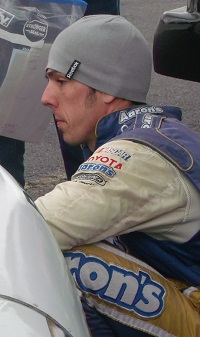 Most of those years were spent as crew chief for his older brother Tim Bainey Jr. during his racing endeavors. Dan also spent a small amount of time behind the wheel at CNB several years ago in a Semi-Late Model and finished second in points in a division called the "Detroit Irons" in a 1977 Chrysler Cordoba. After having a blast in the past and when everything went well getting back in the seat, Dan is ready for more.
"It is good, hard, fun racing," remarked Bainey. "Everybody in the series has a good attitude."
Over the winter the team freshened their motor and will have their No. 00 DelGrosso Foods / Rock and Ruthless Tattoo Parlor Ford ready to go for the season as well as perhaps fielding a second car for selected races.
Mike Forbes had hoped to compete at the end of 2014, but will instead make his first foray into the series in a few short weeks.
"I'm all ready to go and signed up," said Forbes.
The driver from Wysox, Pennsylvania up near the New York border returns to competition with past experience in Late Models at the former Tioga Motorsports Park as well as starts in dirt cars at Dunn Hill Speedway. He purchased an unfinished 2005 Chevrolet Monte Carlo Cup car and assembled the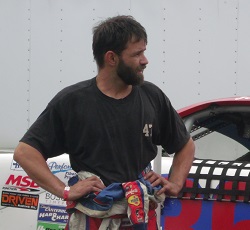 motor, suspension, and other parts all out of the machine shop he owns.
"Hopefully finish the race would be the first step," replied Forbes about his realistic goals going into his first career Super Cup start.
Another Keystone State competitor entering the Super Cup ranks will be Mars, Pennsylvania racer Al Minjock. The multi-time race winning Street Stock and Charger owner and driver at Jennerstown and Motordrome Speedways will be adding a full-bodied stock car to the fleet for some races in 2015.
"I was helping with some Pro Cup guys for a number of years, and my wife and I ran a driving experience at Motordrome and Jennerstown for six years," Minjock explained about what factored into joining the series. "I also have perimeter car experience since it is what we used for the driving experience."
Minjock Racing, which was formed in 1952 by Al's dad and uncles, would like to draw on its long heritage; however, Al realizes that they most likely will not be setting the world on fire from the get go when he brings his Seagrave Fire Apparatus / J. Marcoz Emergency Vehicle sponsored car to the track for the first time.
"It's a long race compared to what we are used to," said Minjock. "We want to finish and be competitive. To be mid-pack is definitely a goal. There are a lot of people helping us to get it done."
Josh Ebbert is not entirely new to the series, originally intending to run the full schedule in 2014 with the Don Gnat Racing team. Unfortunately, there were many ups and downs of the mechanical kind that prevented them from making the long trip from Indiana on a few occasions. However, they will be giving it another try and Ebbert feels like they will be ready for 2015.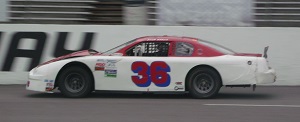 "The biggest thing I was able to learn was that we have to prepare better in the garage," admitted Ebbert with a laugh. "I learned a lot about the car so I think my comfort level is a lot better. My goal is to have top five runs all year. Qualifying is going to be important."
2014 did include some strong showings; including a top five qualifying run last July at Jennerstown Speedway before an issue with the bell housing sidelined them on lap one. Ebbert also had his best finish of eighth at CNB in June.
Ebbert previously raced and helped out with Street Stocks over a 15 year period, setting fast times and winning heat races at his local tracks of Mount Lawn and Anderson Speedway. He drove for his current car owner in the CRA Street Stock Series in 2008. Gnat moved to the Super Cup Stock Car Series in 2012 and won races with veteran driver Jim Crabtree Jr., and that experience has aided Ebbert along the way.
"Don has given me the opportunity and I'm learning as I go," said Ebbert. "I've gotten more help from him on how these events work. The best thing about it is racing with good people. I just enjoy being involved."
News, photos, previews, and more will continue to surface leading up to the first race of the season and as it all becomes available stay tuned to the official web site www.supercupstockcarseries.com, Facebook at www.facebook.com/SCSCSRacing, and Twitter @SCSCSRacing to see all of the latest information.
_________________________________________________________