_________________________________________________________
Brent Nelson Hoping to Ride Winning Momentum into the New Season
Skyland, North Carolina (November 15, 2013) - Petersburg, West Virginia was well represented during 2013, namely because veteran driver Brent Nelson claimed his first career Super Cup Stock Car Series victory in the final event.
"It was a huge highlight. I've got bragging rights for eight months," said Nelson, who remains excited over the time between the final race of 2013 at Motordrome Speedway and the first race of 2014.
It has been a long road to victory for Nelson. An appearance at nearby Shenandoah Speedway in late 2009 got him hooked once again when he felt that he could afford to get back behind the wheel, and in the middle of 2010 made his first series start.
"I got out of racing in 2003 and sold everything right down to the tools. I had nothing once I started in Super Cup. It has been a huge learning curve," noted Nelson.
In 2012, Nelson moved away from the old conventional style setups. Through experimentation and learning about the big bar soft spring setups, the driver of the Berg Construction/Atkinson Welding Chevrolet finished a career-best at the time of fourth twice.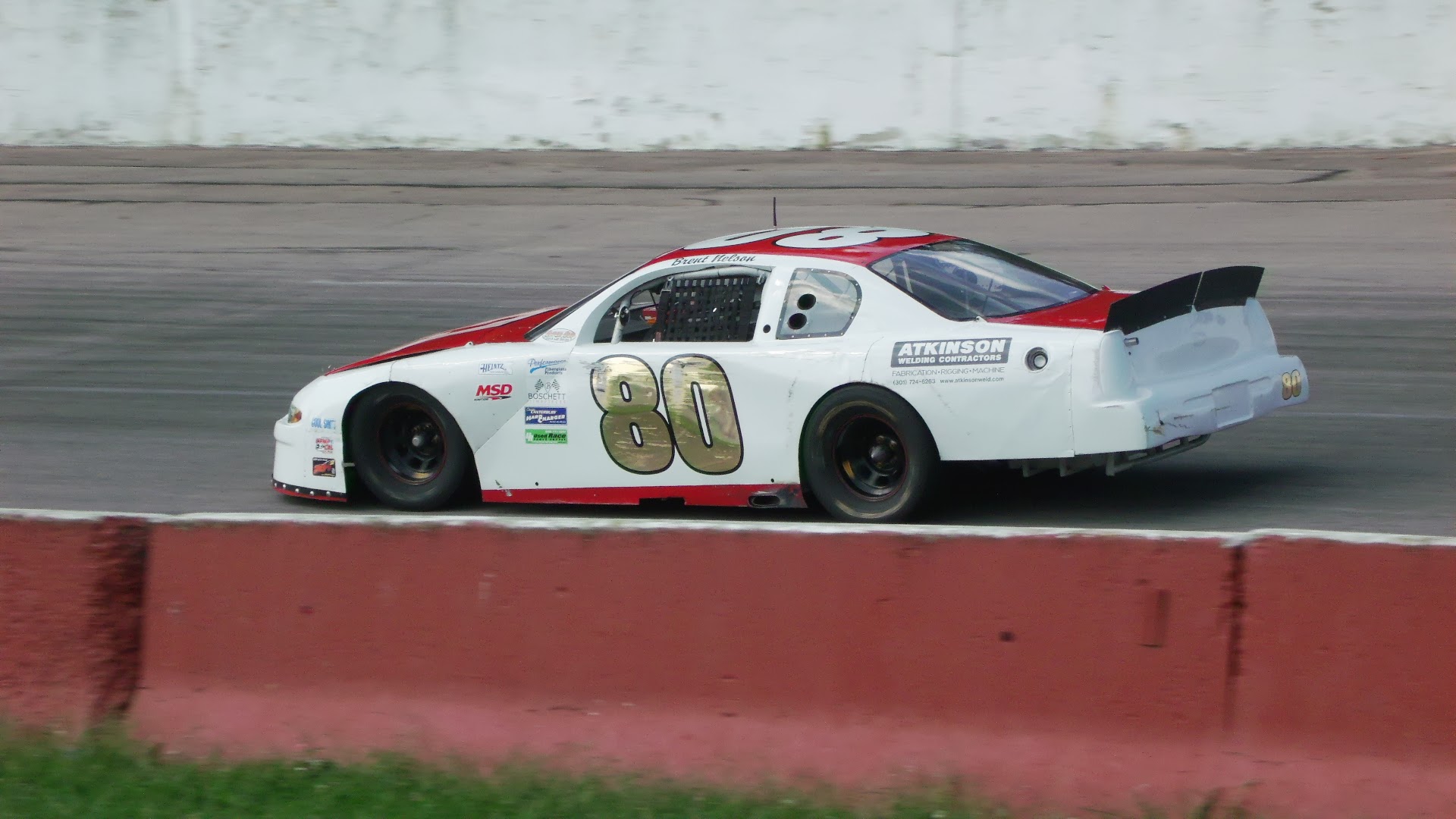 Heading into 2013, Nelson purchased a new car. The season up until Motordrome had its share of unusual problems and mixed results. A practice crash sidelined him from starting the race at Columbus, and at Clearfield the studs from the rear brake caliper sheared off on the first lap. It all came together in the final race of the season though.
"Worked all year trying to figure out what this car wanted. Had I been able to compete (in every race) I feel we would have been top five (in points)," commented Nelson.
Nelson's off-season hasn't been much of one so far as he helped 2013 Rookie of the Year Codie Rohrbaugh, also from Petersburg, with their team's effort in the last few Pro Cup Series races. The 20-year-old Rohrbaugh continues to get seat time and learn what it takes to be in contention at the end of a full-bodied stock car race, since his prior experience before this season came in karting.
Rohrbaugh plans on returning to the Super Cup Stock Car Series in 2014 for races that do not conflict with the rest of his schedule.
Meanwhile, Nelson continues to work on his own operation for 2014 including updating his old car to match the Motordrome-winning machine for use as a backup on race day.
"I want to finish in the top five in points. We're gaining momentum and I think it's doable to come back and win a race or two," said an optimistic Nelson regarding his goals for 2014.
The official series web site www.supercupstockcarseries.com will continue to be the source for additional off season news and information regarding the 2014 schedule. The official Facebook page www.facebook.com/SCSCSRacing will continue to have updates over the next several weeks as well.
_________________________________________________________